New fungicide azoxystrobin 25% + difenoconazole 15% SC for leaf spot
Product Description
New Fungicide azoxystrobin 25% + difenoconazole 15% SC for leaf spot
Product Name

azoxystrobin + difenoconazole 40% SC

Function

Fungicide

Specification

96% Tech, 50% WDG, 250 g/l SC

Chemical Name

methyl (E)-2-[[6-(2-cyanophenoxy)-4-pyrimidinyl]oxy]-a-(methoxymethylene)benzeneacetate

CAS No.

131860-33-8

Empirical Formula

C22H17N3O5

 

 

Toxicology

Oral Acute oral LD50 for male and female rats and mice >5000 mg/kg. 

Skin and eye Acute percutaneous LD50 for rats >2000 mg/kg. Slight eye and skin irritation (rabbits). Not a skin sensitiser (guinea pigs). 

Inhalation LC50 (4 h, nose only) for male rats 0.96, female rats 0.69 mg/l. 

NOEL (2 y) for rats 18 mg/kg b.w. daily. 

ADI 0.1 mg/kg b.w. (EU); 0.18 mg/kg b.w. (USA) 

Other Not genotoxic, carcinogenic or neurotoxic; azoxystrobin has no effect on fertility parameters nor on foetal or infant development. 

Toxicity class WHO (a.i.) U 

Applications

Mode of action Fungicide with protectant, curative, eradicant, translaminar and systemic properties. Inhibits spore germination and mycelial growth, and also shows antisporulant activity.  Uses Controls the following pathogens at application rates between 100 to 375 g/ha:Erysiphe graminis, Puccinia spp., Leptosphaeria nodorum, Septoria tritici and Pyrenophora teres on temperate cereals; Pyricularia oryzaeand Rhizoctonia solani on rice; Plasmopara viticola and Uncinula necator on vines; Sphaerotheca fuliginea and Pseudoperonospora cubensis on cucurbitaceae; Phytophthora infestans and Alternaria solani on potato and tomato; Mycosphaerella arachidis, Rhizoctonia solani and Sclerotium rolfsii on peanut; Monilinia spp. andCladosporium carpophilum on peach; Pythium spp. and Rhizoctonia solani on turf; Mycosphaerella spp. on banana; Cladosporium caryigenum on pecan; Elsino?fawcettii, Colletotrichum spp. andGuignardia citricarpa on citrus; Colletotrichum spp. and Hemileia vastatrix on coffee. Phytotoxicity Good crop safety, except on some varieties of apple (e.g. McIntosh, Cox).

Package

25KG/Drum, 200L/Drum, 20L/Drum, 1L/Bottle etc.
SMALL PACKING

Liquid

5L/Drum,1L/Bottle, 500ml/Bottle, 250ml/Bottle, 200ml/Bottle, 100ml/Bottle, 50ml/Bottle etc.

Powder

1kg/Alu bag, 500g/Alu bag, 200g/Alu bag, 100g/Alu bag, 50g/Alu bag, 15g/Alu bag etc.
BIG PACKING

Liquid

1000L/Drum, 200L Drum, 20L/Drum etc.

Powder

25kg/Drum, 25kg/Bag, 10kg/Bag etc.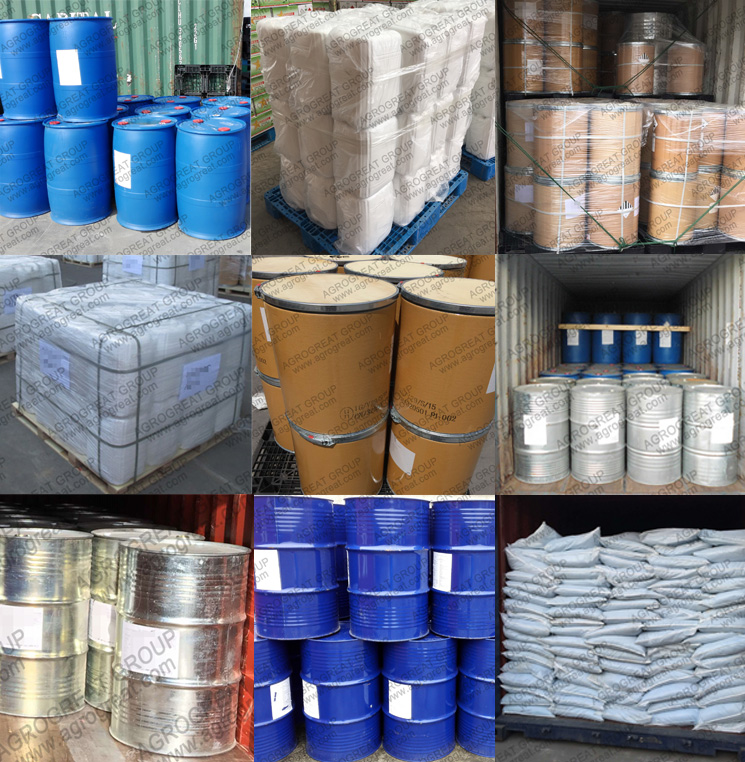 Contact us if you need more details on Azoxystrobin Difenoconazole. We are ready to answer your questions on packaging, logistics, certification or any other aspects about Azoxystrobin 25% + Difenoconazole 15% Sc、Azoxystrobin. If these products fail to match your need, please contact us and we would like to provide relevant information.
Product Categories : Fungicide